Moms would feel loved and celebrated every day, if we had it our way—especially on Mother's Day. But it's not always the case.
This past Mother's Day, Barbara Foy, 71, of Murrells Inlet, South Carolina, decided to dine alone at a local Ruby Tuesday. She hadn't heard from her only son and was feeling pretty down in the dumps. Truth be told, she hadn't heard from him in some time, but, since it was Mother's Day, she was hoping for a call. He lives out of state, as do her grandchildren.
We're painting a sad scene, to be sure, but as it turns out, choosing to eat lunch at Ruby Tuesday that afternoon manifested a little Mother's Day miracle for Foy.
She happened to mention her situation to her server, Kabria Hasty, who instantly empathized with the lonely mom. She shared Foy's story with her co-workers, Christianna Smith and Mariah Brown, and they decided they had to do something to cheer her up. So, while Foy unknowingly ate her meal, the girls pooled their money together and pulled out all the stops.
On Sunday, Kabria, Mariah and Christianna of Ruby Tuesday at Surfside Beach noticed that Barbara Foy was dining alone on Mother's Day. When they found out she was feeling sad after not getting a call from her son on Mother's Day, they came together to cheer Barbara up!

— Ruby Tuesday (@rubytuesday) May 15, 2018
Hasty, Brown, and Smith ran to a nearby store and put together a gift basket — filled with notebooks, perfumes, pens, and anything else they could find — to present to Foy, according to the franchise's general manager, Lauren Nave. But they didn't stop there. They also paid for her lunch — and took care to treat her like mom royalty.
Brown told Today FOOD, "We were not OK with a mother feeling unloved on Mother's Day. Growing up, I was told to treat others the way you want to be treated. Me personally, if that was anybody's mom, I would have done the same thing."
If you're tearing up a little (sniff), you're not alone. Foy, Ruby Tuesday, and most of the interent are in awe of the kindness these ladies passed forward.
"This is a life-changing experience for me. Those girls are so special, the managers, all of them — couldn't have shown me so much kindness. They told me I was part of their family," Foy said.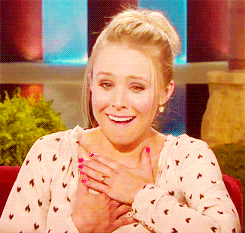 Foy says it's impossible to reciprocate how special they made her feel, but she plans on taking them to lunch as a way of expressing her gratitude. Ruby Tuesday acknowledged their employees as well, giving Smith, Hasty, and Brown each a bonus of $1,000. Who says it doesn't pay to be nice?!
That night, Foy even called her son to tell him about her day. Kindness really can change the world, y'all.