Marissa Blair and Marcus Martin are living proof that love always wins. The couple — who lost their friend to violence while protesting the hate-filled white nationalist Unite the Right rally in August 2017 — just tied the knot.
And the ceremony was dedicated to their late friend, Heather Heyer.
Heyer was murdered when James Alex Fields drove his Dodge Charger into a crowd of counter-protesters. The moment Martin saw the vehicle, he pushed his fiancée (now wife) out of the way. He was struck by the car and suffered a shattered leg and a broken ankle. Heyer lost her life.
The traumatic event tore the couple apart. Martin lost his job, their relationships with their families were crumbling, and anxiety and depression were crushing their spirits.
"We were dealing with trauma, PTSD, and we were always on edge," Blair confessed to Glamour. "We were stressed out about August 12th, but also our lawsuit, Marcus's leg, and that I had to run back and forth to work every day while also taking care of him. Marcus couldn't move, he couldn't drive, he couldn't do things for himself. And I was just sad."
Eventually, the couple found the light at the end of a very dark tunnel.
After months of therapy, Martin and Blair decided it was time for them to start planning their wedding. They didn't know if they were going to afford it, until kind strangers from all over the world reached out to help.
"People started reaching out saying, 'Hey, I see you're engaged, I'd love to take your photos, or plan your wedding,'" Blair continued. "Every single thing in my wedding was paid for—and it was a fairy tale." 
And a fairy tale it was.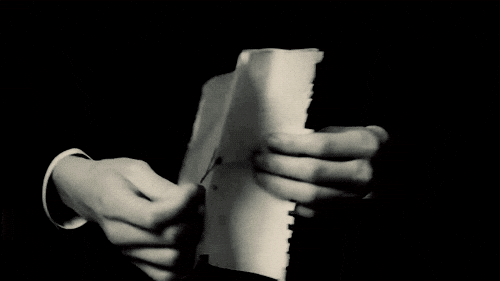 The couple, who had lost so much to hate, celebrated love with hundreds of their friends and family members, including Heather's mother Susan.
"We knew that we wanted Heather to be memorialized in some way. I told her mother, Susan, and she said to me, 'You don't have to do this,'" Blair recalled. "But this day wouldn't have been here without Heather. We didn't want to have an empty chair, or do something sad. Instead, we had purple flowers because they were her favorite color. Susan also walked down the aisle and released butterflies. Some of them flew away but one latched onto my dress, and Susan said that we'd name that one Heather."
The couple will always live with the trauma of the events in Charlottesville, but Blair wants everyone to know that love outshined hate on her wedding day.
"I'm a big believer in that everything happens for a reason and while I hate that Heather had to die that day, if she had went any other way the message wouldn't be this loud," Blair told Glamour. "It wouldn't have reached so many people and showed them that there is so much hate in this world, but if we love each other it will be ok. My bridesmaids said it perfectly. 'August 12th is what hate looks like. May 12th is what love looks like.' That we could experience such joy and happiness and still be able to remember Heather — it's what she would've wanted."
Love wins.